FAQ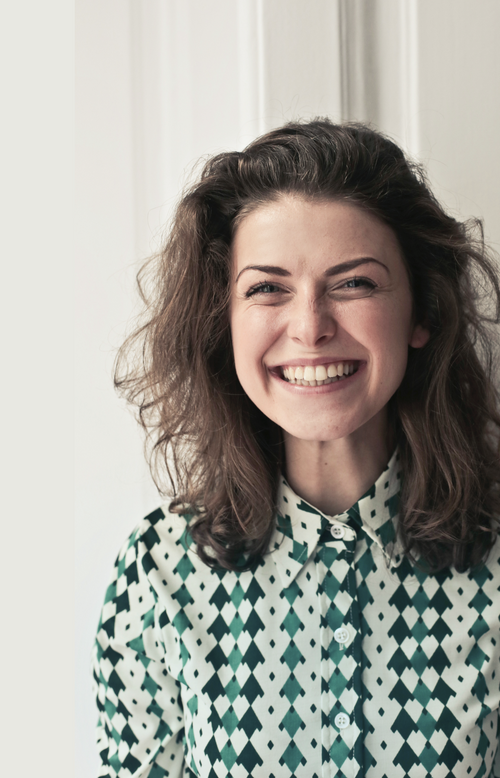 Lexx Lenses
What makes Lexx contacts so good?
Good question!

What our customers say:
● Super comfortable, as the lenses are extremely thin.
● Great hydration, thanks to the high water content (58%).
● Easy to handle, because of the blue tint.
● Eco-conscious, strong focus on reducing the carbon footprint.

With over 20+ years of experience and a state-of-the-art production facility, our manufacturer is one of the leading contact lens firms in the world.
What is the price of your lenses?
Contact lenses - Subscription orders:
Trial set = free. Only pay for shipping (€ 3,95 in NL).
Regular orders = € 35,00 for 30 pairs of lenses + Free shipping.
Contact lenses - One time purchase:
Trial set = € 12,50 + free shipping
90 pairs = € 114,00 + free shipping
180 pairs = € 228,00 + free shipping
The prices of our other products can be found on the particular product pages.
Why wear daily contact lenses?
Wear your lenses whenever, wherever you want. No need to worry about cleaning, maintaining, storing, or damaging your lenses.
The benefits:
1) Better eye health: disposable contact lenses are better for your eyes.
2) Convenience: disposable contact lenses are super convenient. No more worries about cleaning and storing your lenses.
3) Comfort: every day a fresh pair of lenses just feels extremely good.
4) Lower costs: you will save money on other lens care products, like contact solution.
5) Less plastic: you'll use less plastic since you don't need all those bottles of contact lens solution.
Who are Lexx daily lenses suitable for?
Our contacts are suitable for you, when:

● You are not a first time wearer of contact lenses.
● You have experience buying contact lenses online.
● You have a valid prescription for your contact lenses. Make sure your prescription is for contact lenses, not glasses and is less than 12 months old.
● Your lens prescription is between -6.00 and +4.00 diopters, without CYL measurement (so no astigmatism).
What are the lens product specifications?
1-day biocompatible soft contact lenses

Material type: hydrogel
Handling tint: light blue
Material: 42% hioxifilcon, 58% water content
Diameter: 14.40 mm
Base curve: 8.70 mm
Modulus: -0,2-04
Dk/t: 28
Dk: 25
Properties: AQUAGRIP™ Technology, Asferisch design, Aberration control


Do I need a contact lens prescription?
Prescription
Having a valid prescription when buying contact lenses is essential. So we highly recommend you to update your prescription before ordering lenses online. We trust you to be proactive about your eye health.

Please read our Medical Disclaimer in the website footer.

Read your power
When you are currently using (other) contact lenses based on a prescription no older than 18 months, you can use the eye-power mentioned on the prescription or the blisters/ packaging of your contact lenses.
A minus "-" sign denotes myopia or short-sighted.
A plus "+" sign denotes hyperopia or long sighted.

Toric lenses?
Unfortunately, Lexx does not offer toric lenses (AX - CYL values).
Trial set & subscription
What is the Trial Set?
Our Trial Set is a box of 10 pairs of our contact lenses. It allows you to test, try, feel, see and enjoy our lenses before you order our regular boxes with 30 pairs.
Our Trial Set is available for new customers only.

● When you start a subscription*, the Trial Set is free. You only pay for shipping (€ 3,95 in NL).
or
● You can order the Trial Set for 12,50 euros, including shipment costs as a one time purchase. Without a subscription.
*You can cancel or adjust your subscription at any time
What is the price of a Trial Set?
● Our Trial Set is totally free for new subscribers*. You only pay (€ 3,95 in NL) for shipping.
or
● You can order our Trial Set without a subscription for €12,50.

*Our subscription model is highly adjustable and customised to your needs. First you test our trial lenses, then your subscription starts after 15 days. The subscription plan can be customised to the frequency of your choice.
Why do I need a subscription?
Since it is convenient. Our service is designed for you.

● Never worry about an empty lens stock
● No home-staying, we deliver mailbox proof
● No surprises, we inform you about your upcoming order

You can pause or cancel your subscription at anytime in your account.

p.s. if you are a bulk shopper, you can order our 3 months pack or 6 months pack. No need to subscribe to our service.
How can I adjust my subscription?
You can adjust your subscription in your account via "manage subscription" page.
If you are logged in, you can adjust personal data and preferences.
How do I change my home address or other account details?
You can easily change your home/ delivery address in your subscription account. Please go to login/ manage subscription.
Once you are in your account go to Account details and update your home address.
Responsibility & recycling
How should I recycle my packaging?
Thanks for checking this. Recycling is important to us.
We try to minimise our impact to the environment. Please see our responsibility page to find more answers. Here is a summary:
● Contact lenses - recycle with other plastics
● Blister boxes - recycle with other plastics
● Boxes and brand flyers - recycle with other papers
What is Climate Click by South Pole?
Trying to minimise (y)our footprint is not always easy. One of the ways we are trying to help, is by offering you the possibility to 'neutralise' your purchase at the check-out.
Climate Click is our independent certified partner. Read more on our responsibility page.
What is PaperWise?
We are inspired by the fact that nothing goes to waste in nature.

PaperWise is sustainable paper and board from agricultural waste. We use PaperWise and BIO-ink on our packaging, stickers and paper.
This is why most of our packing has a bit of an ' off white/ cream' color.

Read more about PaperWise on our responibility page.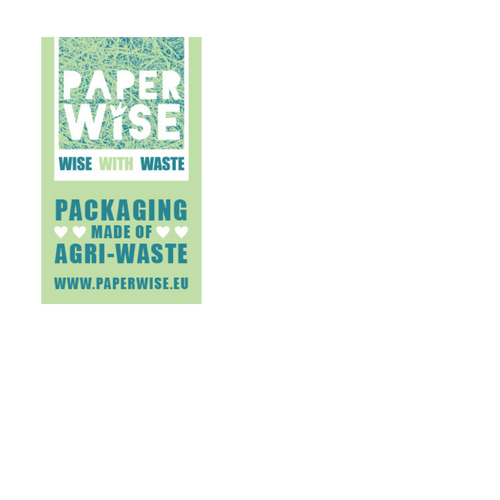 Wearing your lenses
How long can I wear my contacts?
New day, new lenses
Lexx contacts are designed for 1-day use only. Wearing your lenses for long periods of time can damage your eyes. We recommend not wearing your lenses for longer than 9-10 hours a day.
Don't overwear
Your eyes receive oxygen from the air. Thin contact lenses minimise irritation, but don't overwear. Give your eyes the rest and oxygen they need.
Don't sleep with your lenses
Never wear your contacts while you sleep. When you forgot to take them out, use our eye drops to refresh your eyes.
How should I open your the lens blisters?
Since we use a new type of lens blisers it is recommended to visit our instructions page with tutorial video.

On each lens box you can find a QR code that you can scan to re-visit the tutorial video.
What are Lexx wearing instructions and tips?
You can find general handling instructions inside of our packaging.
Please visit our Blog page in the footer of this website to read more detailed tips and tricks.
Shipping & Returns
How much do you charge for delivery?
We charge €3,95 for delivery of our 10-day Trial Set and other products under €8,00.
Our recurring subscription orders are free of shipping cost.
What is your returns policy?
Lexx offers returns on any of our products that remain sealed within 14 days of delivery. As these are medical products we unfortunately cannot offer refunds on boxes that have been opened.
To read about our returns policy please visit our returns page in the footer of the website.
When will you ship and charge my subscription order?
We will send your 10-day Trial Set within 3 working days. It is important to us that you can try your new lenses before your subscription plan starts.

Get your 30 packs 15 days later.
We will charge and send your first subscription order 15 days after you placed your trial order. Shipment takes place on business days.
Your subscription will then renew based on your frequency (4,6,8 weeks) by default. You can change your delivery frequency or next delivery date through My Account/ Manage Subscription.
Subscription payments
Payments and refunds
You can use credit cards or direct debit (SEPA) for your ongoing subscription payments.
Please realise that you have agreed to a recurring payment obligation when you have an active subscription with us.
You can change the delivery date or cancel your subscription at any time in your subsription account.

If you think something has gone wrong with your payment or with our administration, we request that you contact us immediately. Please do so before you contact your bank or before you request a chargeback with your bank.
Chargeback costs
Your bank gives you the option to cancel a direct debit. This is a very simple operation with major consequences for the supplier (us). For each reversal, the supplier, Lexx contacts in this case, will be fined €10,00 (ten).

When customers wrongly cancel the subscription fee, we are forced to recover this fine from the customer.
If something went wrong in our administration, please do not hesitate to contact us. We are easily accessible and always willing to look for a solution or to correct our mistake together. For example we can refund you the amount. This avoids extra fines/ costs charged by banks and payment providers.
Unclear transactions
If you think something has gone wrong with your payment or with our administration, we request that you contact us immediately. Please do so before you contact your bank or before you request a chargeback with your bank.

We are happy to help and find suitable solutions for both of us.